About JournalQuest
JournalQuest is a free full-text database of student journal content from around the world. It's also the easiest way to manage your journal's online presence and the best way to increase the reach of your publication. Here are the Key Highlights:
Increased Reach & Readership
Direct access to 450k monthly readers, plus discoverability by millions more.
Articles from your journal get highlighted on our homepage and recommended to our readers whenever they're relevant.
Your content is easy for readers to find, whether they access it through our website or search for it somewhere else.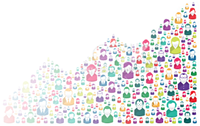 Are there any other databases like JournalQuest?
JournalQuest has some similarities to familiar academic search engines such as JSTOR or EBSCO, but our product is totally unique because it focuses exclusively on indexing and archiving content from student journals, which typically aren't available in those databases.
JournalQuest is also unique in other key ways, such as the fact that it is completely free (both for journals and users) and thus truly open-access. Anyone located anywhere in the world can access content from our database with nothing more than a click.
Search Engine Indexing
We store your current issue and archives in full-text, optimizing your content to make it easy to find from any computer in the world.
Our databases are crawled hundreds of times everyday by dozens of other search engines: this means that even if a user isn't searching directly through JournalQuest, they'll still be able to find your content if it is relevant.
This leads to a level of "findability" out of reach to traditional publishing methods, such as posting PDF issues of your journal to your website or distributing in hard-copy.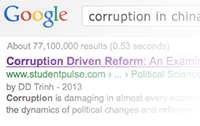 What does it mean to be "findable"?
Being "findable" means that when a user starts a search from their 'usual' place (for example, the Google search engine), there's a reasonable chance that they will discover your content if it is relevant to what they're looking for.
For example, let's say you input "rural-urban migration in india" into your preferred search engine. Even if you've just published an article on this exact topic in your journal, unless you've gone to great lengths to optimize your journal for distribution on the searchable web, the chances are the user will never see your article. That's because search engines can't read your hard-copy and they struggle to make sense of an entire journal issue in PDF form. Moreover, if your website only gets a small amount of irregular traffic, the search engines aren't likely to prioritize your content even if they can find it.
To maximize "findability," every article needs to be optimized for the web, published individually as its own entity, and made available in a format that's easy for search engines to digest. That's exactly what we do. And by making thousands of articles available in this format for free, search engines like to prioritize our content. So next time someone searches for "rural-urban migration in india," your article will go to the top of their results. Try it yourself »
Your Content on Your Website
Easily embed your entire journal archives and latest articles on your own website with a customized widget. Your website will always be up-to-date and accesible to your current online readers.
Instead of spending hours updating your website at every new issue release, insert two lines of code one-time and your website will stay updated forever.
No technical expertise required to setup or implement. If you want, we can even set them up for you. Our smart-widgets are automatically optimized to fit into your website's look and layout.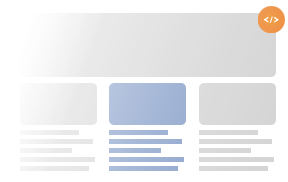 Detailed Information on Embeddable Widgets
We provide two different types of javascript widgets that can be embedded in any website with only two lines of code. One widget will display your journal archives, the other will display articles from your latest issue.

Our widgets are responsive and mobile-ready, which means that no matter how your website is built, the widget will look good and work well for your users.
Connected to Academia and the World
Readers can subscribe to your journal online -- every time you release a new issue, they'll get updates straight to their preferred reader.
Our database is included in other academic search engines, including Google Scholar, helping to drive engagement between your journal and the broader academic world.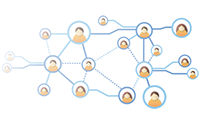 More about inclusion in other academic search engines »
In addition to being indexed by standard search engines, our network gets crawled by academic search engines like Google Scholar. We don't deliver your content to just anyone: we deliver it to the academic world. By linking a Google Plus account to citations in the Google Scholar index, young scholars can track citations and start building a name for themselves in academia.
Other search engines have their own methods and criteria for inclusion, so not every article will be included in other academic search engines. But a high proportion of articles from JournalQuest do get included, because they are deemed relevant and of high quality.
Inclusion in other engines means that readers have more ways to discover your content.
Share, Cite, and Be Social
Our platform makes it easy to share, cite, and distribute content around the web.
Readers can instantly generate citations in a variety of commonly used formats in addition to downloading citations to the most popular bibliographic software.
We make it easy for readers to share, "like," "tweet," and otherwise distribute your content within their own social networks.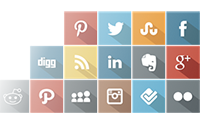 More about citation and sharing tools »
Every article comes with an assortment of tools to facilitate user interaction. Readers can download citations to popular bibliographic software such as EndNote or RefWorks. Articles can be "liked" and "tweeted," shared easily via email, or posted to dozens of networks without leaving the reading interface. And of course, a print-friendly version of every article is available for those who prefer traditional consumption.
More importantly, as the technology changes, we make sure that the most important and powerful tools for digesting your content are available, now and in the future.
More Than "Mobile Ready"
Our seamless mobile interface brings your journal to everyone, not just those sitting in front of a computer.
No matter where users search from, your content will be available and easy to read in a format optimized for their screen.
Our network is device independent so that your journal will be too.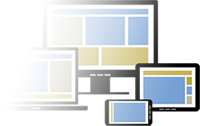 Why is mobile availability so important?
As one Harvard blogger points out, for a growing subset of internet users "if your content doesn't exist on the mobile screen, it doesn't exist at all." We agree. That's why we designed our network to be absolutely device independent. When you publish through our network, you're content is accessible to everyone in the world no matter how they access the web.
Why the status quo is limiting readership of your journal
Traditional university published student journals suffer from two distinct problems:
Limited distribution. Most student journals are distributed at the the hyper-local level of the physical campus. Hard copies of the journal are the primary method of dissemination, yet only those who specifically request a copy or happen to pick one up while walking around campus get access. The journal doesn't exist to anyone else.
Minimal online presence. Even if your journal has a website, the most common method of distribution (typically downloading a PDF of the whole issue) is difficult for search engines to index and inconvenient for readers. As a result, very few people actually download the issue and individual articles can't be found on the web.
Taken together, these factors mean that most traditional student journals have a highly limited readership.
Unfortunately a great deal of the best student scholarship quickly fades to the periphery because it is inaccessible to most readers.
Cost
Participation in JournalQuest is free and includes the conversion of your existing digital archives into a web friendly format stored in our databases.
Free - Ad Supported: The participation of non-fee paying members is supported by a 20/80 ad coverage model in which we display advertising on 20% of the articles in your archives. This means that even for non-fee paying partner journals, 8-in-10 articles from your journal will remain ad-free.
Annual Fee: Alternatively, if your journal would prefer to remain entirely ad-free, you can elect to pay an annual fee ($499) to cover the cost of your participation.
The features and benefits available to free and fee-paying members are the same. Switch between a paid or free enrollment at any time.
Any advertisements that are displayed are done so in a minimally intrusive way and we only work with high-quality, recognized ad partners.
Furthermore, we will never display advertisements on your journal homepage, archives, or within widgets that you place on your own website.
Let's Get Started!
In one page, you can enroll your journal in JournalQuest. Within a few days, you'll start to see your content in our databases.